Fish in a Tree by Lynda Mullaly Hunt was selected by voters in Grades 3rd through 5th.
In "Fish in a Tree," Hunt tells the story of Ally, a young girl who lands in a new school and hides her inability to read by creating clever and disruptive distractions. She is afraid to ask for help, however her newest teacher Mr. Daniels sees the bright, creative kid underneath the trouble maker. With his help, Ally learns not to be so hard on herself and that dyslexia is nothing to be ashamed of. As her confidence grows, she feels free to be herself and the world starts opening up with possibilities. This emotionally-charged, uplifting novel will speak to anyone who's ever thought there was something wrong with them because they didn't fit in.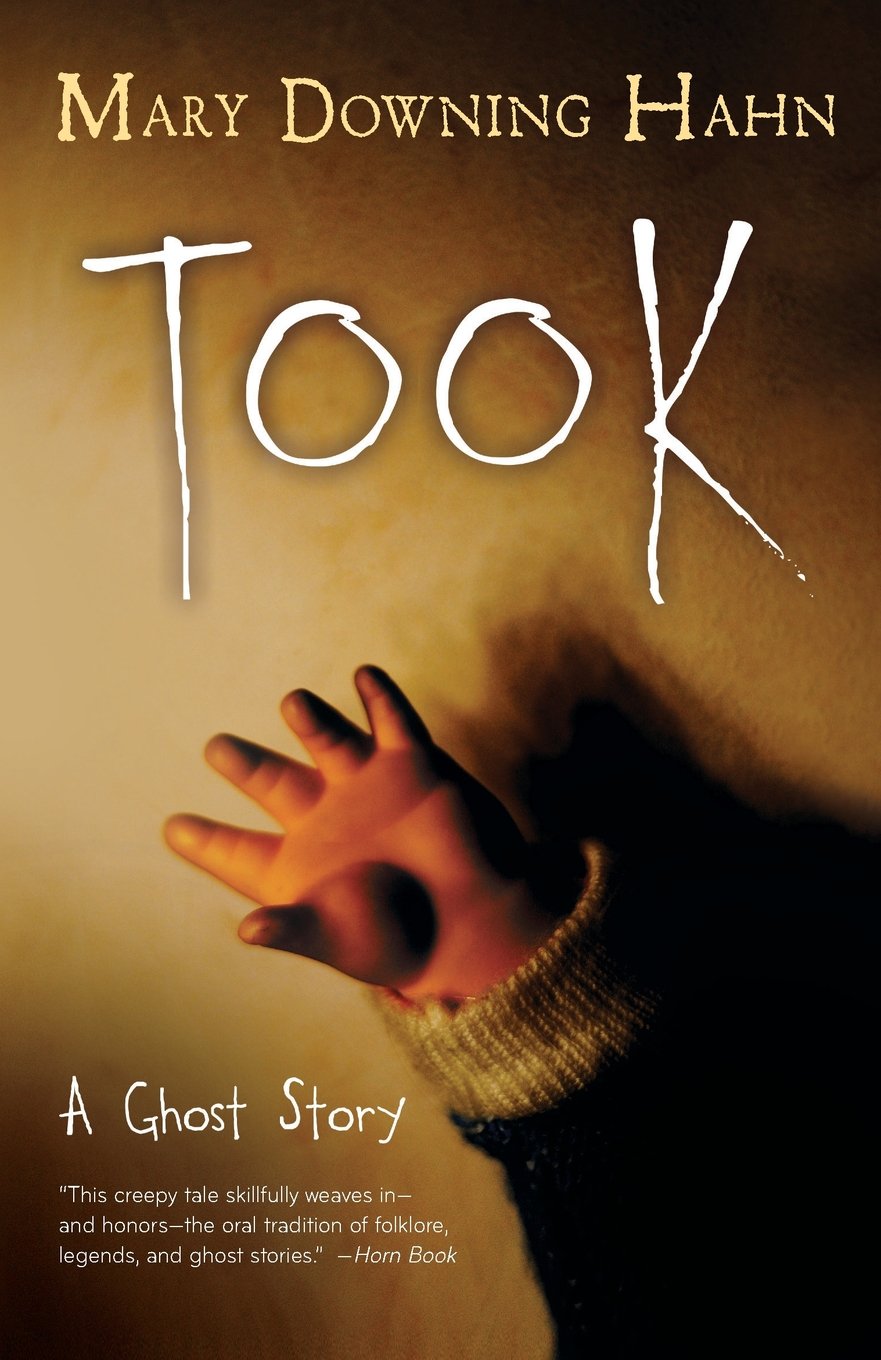 Took by Mary Downing Hahn WAS SELECTED BY VOTERS IN GRADES 6th THROUGH 8th.
"Took", the winner in the Grades 6 through 8 category, is about a spooky mystery in West Virginia. When seventh-grader Daniel and his seven-year-old sister, Erica, move from suburban Connecticut to an abandoned farmhouse in rural West Virginia, they learn of a "conjure woman" and her resurrected razorback hog, Bloody Bones. As the tale goes, she abducts a girl every 50 years. After Daniel's younger sister and her look-alike doll become more withdrawn and disappear into the woods one day, he knows something is terribly wrong. Did the witch strike? He begins to wonder if Erica has been "took."